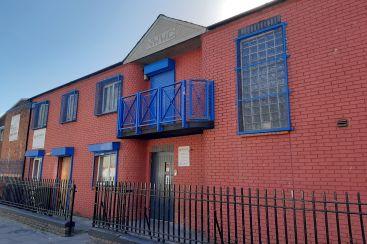 We are seeking expressions of interest for the positions of Directors at North Wall Community Development Project (CLG).
NWCDP is based in Lower Sheriff Street, Dublin 1. It is part of the North-East Inner City area.
Brief Overview of NWCDP 
The NWCDP, formerly the North Wall Women's Centre, NWWC, was established in 1985 by a group of local women. Over the years the Centre recognised that it needed to communicate its message to the broader community if it wanted to provide a global perspective on women's issues, child welfare, social exclusion and facilitate interagency solutions rather than focus on single-issue perspectives and single-agency solutions.
In 2007 it was awarded CDP status and funding to develop both the Centre and its local community through additional employees and a broader remit. Following much debate and consultation the Centre redefined its goals and key objectives. We also put a framework in place for achieving best practice in the delivery of NWCDP's services.
NWCDP's activities include but are not limited to: -                
Local Training Initiative      
Training and Education
Community Development
Community Employment
Little Treasures Early Years' Setting  
We are seeking expressions of interest from candidates who possess skills and experiences in any of the following areas: Human  Resources, Community and Voluntary Organisations, Governance and Strategy Development.  Board meetings take place every month, with a commitment for sub-committee work on alternative months. Board meetings take place in the Lower Sheriff  Street, currently in the early morning.  We are located less than 5 minutes' walk from Mayor Square, on the Red Line Luas line.
This is a voluntary Board of Management. No fees will be paid to Board members.
Further details can be secured by contacting Nessan Vaughan, Company Secretary via email nessanvaughan@icloud.com or on 087 2515307.
Application closing date:       Friday 22nd October 2021.  View full application details on www.activelink.ie