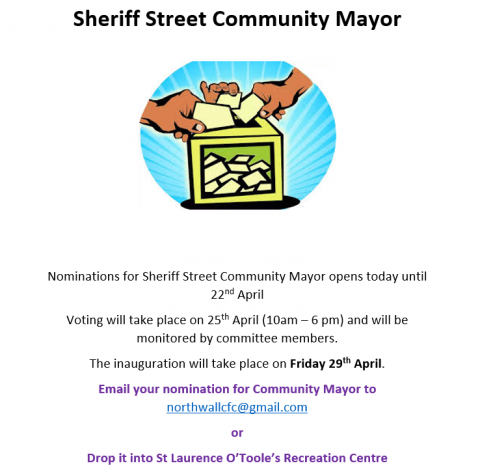 It's local election time in Sheriff Street.  Nominations have just opened for our Community Mayor.  They will close at the end of April. Many thanks to Elaine Barrett for doing such a great job for Sheriff Street, especially in lockdown.  We're really proud of her. 
All the details are on the poster.  
Your vote is important!