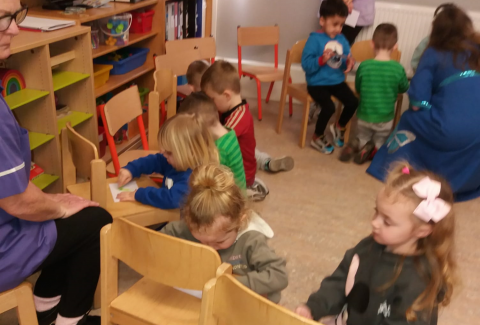 The children in Little Treasures are enjoying a brush with art! These photos (taken 10 February) are from the first of five sessions in an Early Years Arts Programme which is being delivered in our community crèche.  Artist Cliodhna Noonan facilitated the session, a multi-sensorial experience which she calls 'The Silver Tree'.  Irma Grothuis, NEIC Arts Coordinator, organised the programme.  The children are really enjoying the experience - here's what our childcare workers said:
"One child was mesmerised by the Fairy...The children enjoyed the drawing and got involved in the dancing...They loved the magic that came from the pots and dancing."
You can see how absorbed the children are: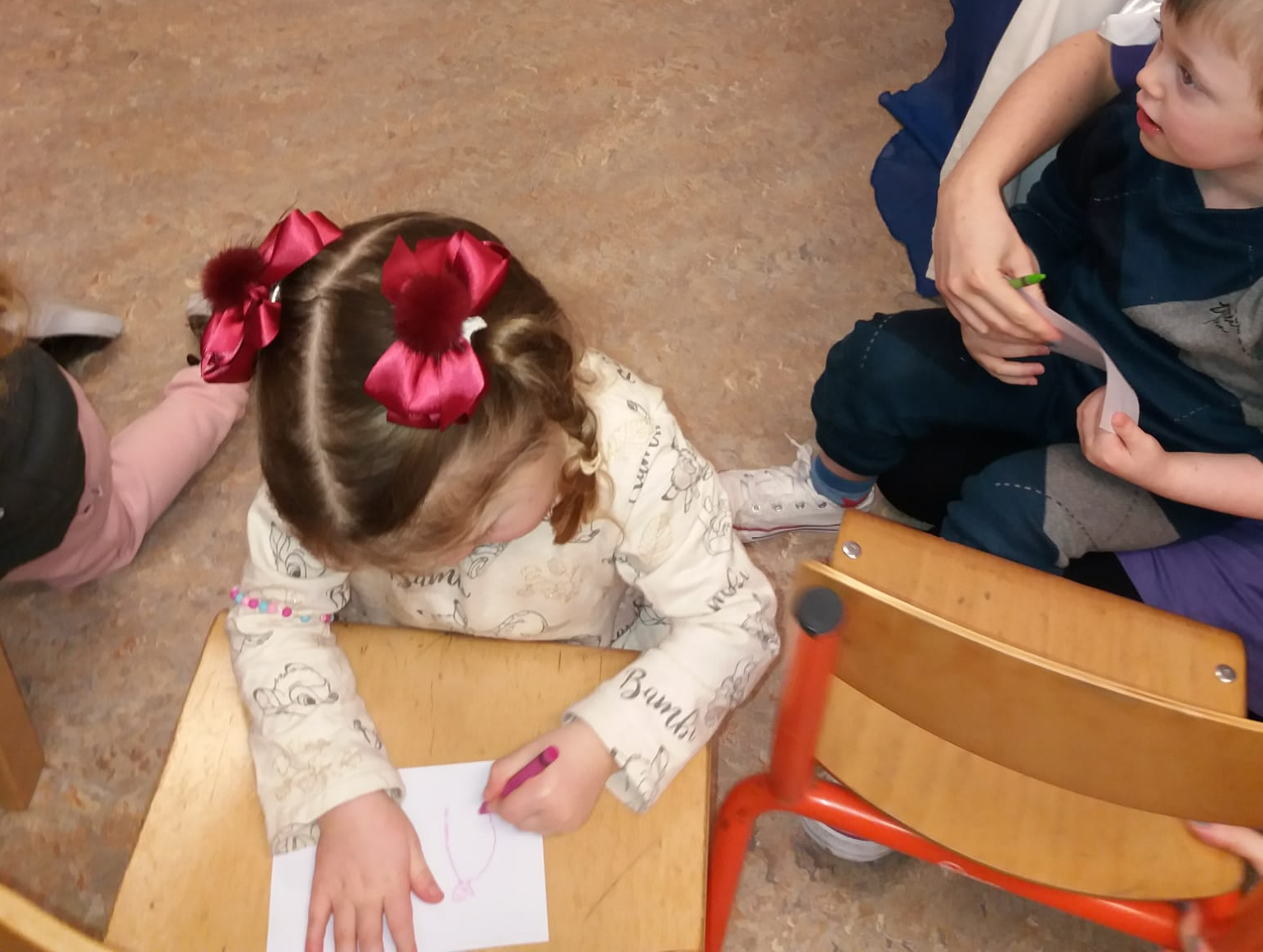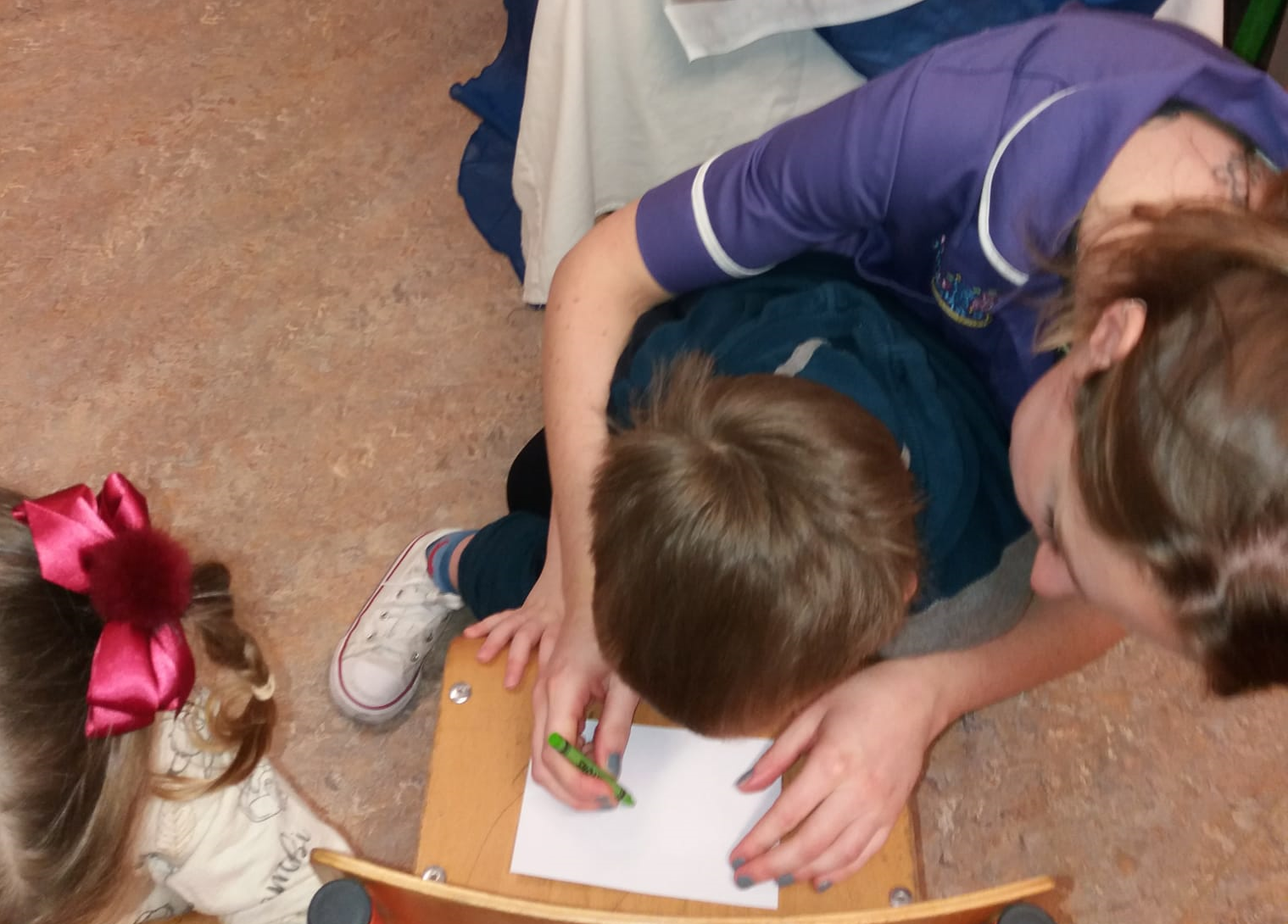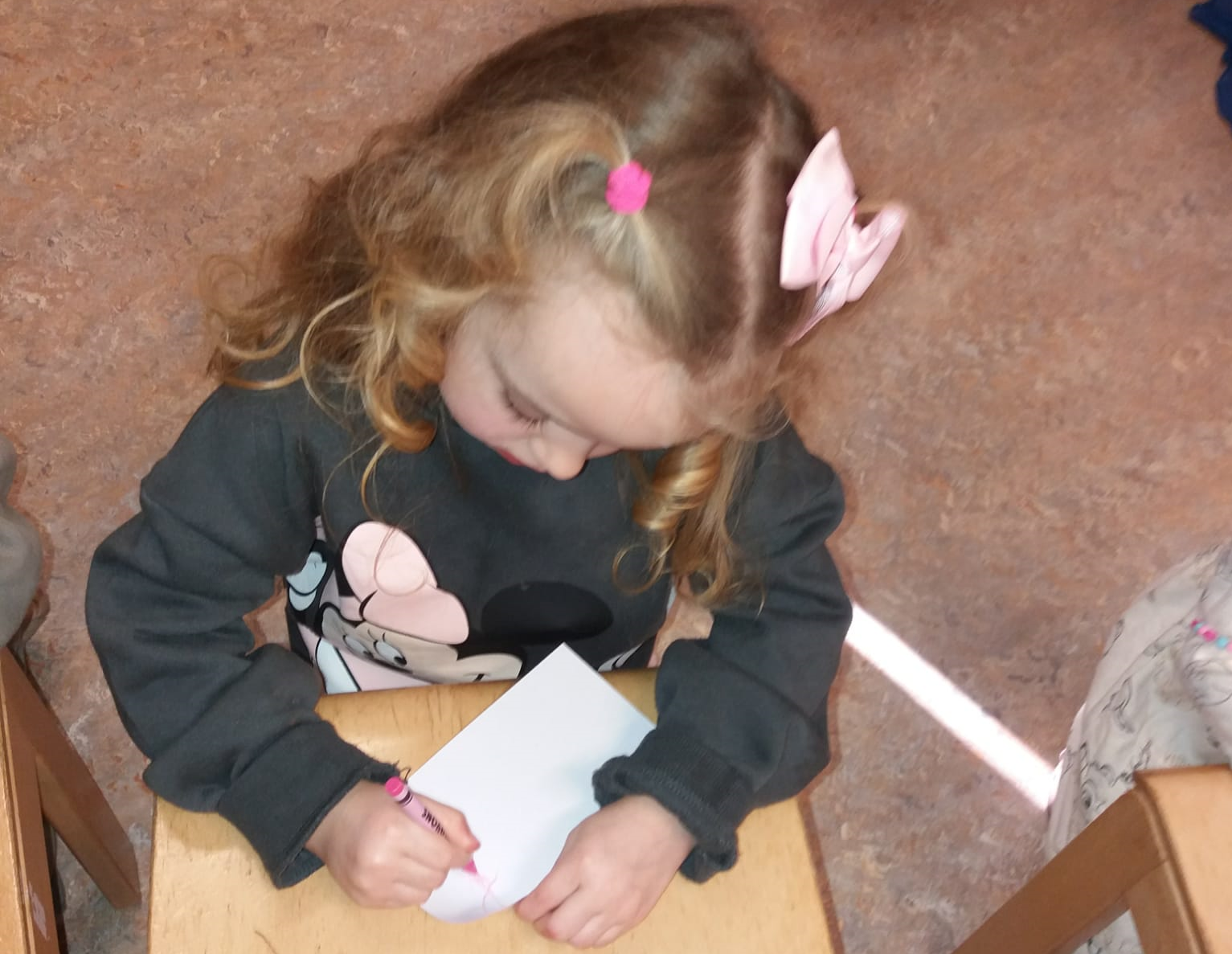 The next session is scheduled for Monday 28 February.  We will post more updates soon.   Thank you Cliodhna, Irma and our great staff.  You're helping to deliver a really special programme and the kids are loving it.