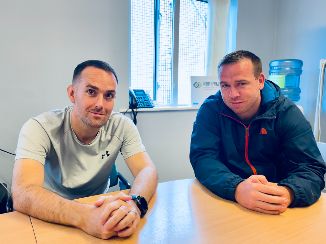 North Wall CDP provides and facilitates accredited and non-accredited courses in our local area of Dublin 1. 
We aim to provide courses that assist people in our community and our staff members to develop their true potential. We do this through:
Our Local Training Initiative (LTI)
Literacy Support
A Fit for Work & Life programme
Language training for migrants (ESOL)
Tutor-led gardening for a community group
Supporting staff with external training & development
Internal professional development workshops for staff
Return to Work (following Covid-19)
Covid-19 related training within our workplace – delivered by Covid-19 Compliance Officers
Our Local Training Initiative (LTI) team is funded by the City of Dublin Education & Training Board (CDETB). This team provides further education and training for people who are returning to work.
LTIs are designed to raise the skill, knowledge, competencies and the employment and/or progression prospects of learners. LTIs also provide learners with the opportunity to contribute to the social and economic development of their local communities.
In autumn 2020, our LTI team started a Sports & Recreation course QQI Level 4 award for the second year runing. This is a full time training programme for up to 20 people, some of whom have no formal qualifications or who did not complete secondary level. Participants will get the skills and qualifications they need to achieve their career goals and secure job opportunities.
Our training courses are firmly rooted in the community. They encourage learners who otherwise might not be able to avail of mainstream training to develop existing skills and learn new skills in an environment that suits their individual needs. Two graduates from our 2019/2020 course have now become community leaders and one has set up his own business.
We have also delivered a QQI level 4 Employability Skills course with great results.  One participant progressed to Community Employment and has since acquired Level 5 and Level 6 Childcare qualifications.
Our 2020/2021 Sports & Recreation course will include Life Guarding and First Aid.  It will run from September for 44 weeks.  It will equip learners with the skills and training they need to take up opportunities in further education and employment in the sports industry.
Our own staff receive a combination of internal and externally sourced training to update their professional development.  This ensures that their knowledge, skills and practice are fully up to date.