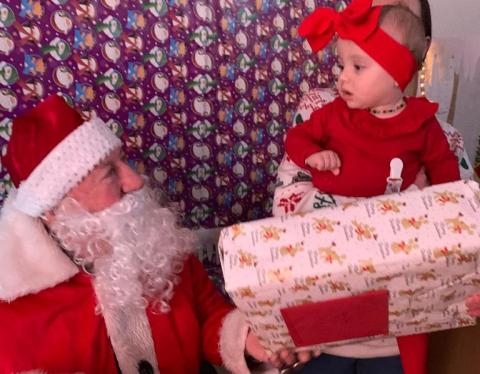 Santy zoomed into North Wall with a sleigh-full of toys for children in our community crèche last Friday.  It was a magical event, as always.  Santy brought toys specially made and wrapped by Team Elf and Mathesons, Dublin 2.  The tree and reception area looked fantastic. We  greatly appreciate the kindness and goodwill of our corporate partners.  And the hard work and commitment of our staff - together we make Christmas happen at Little Treasures every year.
Here, Zilen is closely watching Santy. She seems to be thinking out loud. "What's in that massive box? Have I met you before? You look a bit like my grand-dad...!!"
Later on Friday, the work all done, our staff enjoyed a delicious Christmas meal and celebrated with our guests.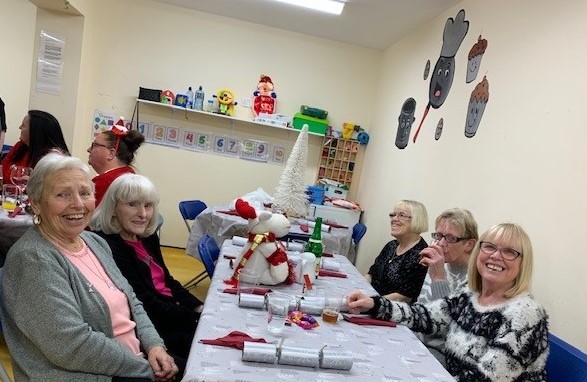 Our thanks to John Sisk & Son, the engineering company, for their generous support in 2022.  And to the ladies who served up our Christmas fare on the night. 
We had a brilliant evening.  All the best for 2023!