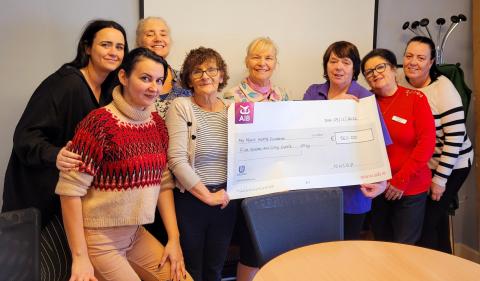 We were delighted to raise €1,100 for two fantastic breast cancer charities at our North Wall CDP coffee morning this October. 
Here's our Tina handing over two €550 cheques, the first to Linda Keating of the Marie Keating Foundation.  Linda recently visited our offices where we had a great chat about her charity's work and local lad Stephen Gately, a co-lead singer and founder of Boyzone (together with  Linda's brother, Ronan Keating, of course). 
This week we popped over to Breast Cancer Ireland's offices on Merrion Square with the second cheque where we passed on cheque no. 2 to Adelle Reilly of BCI.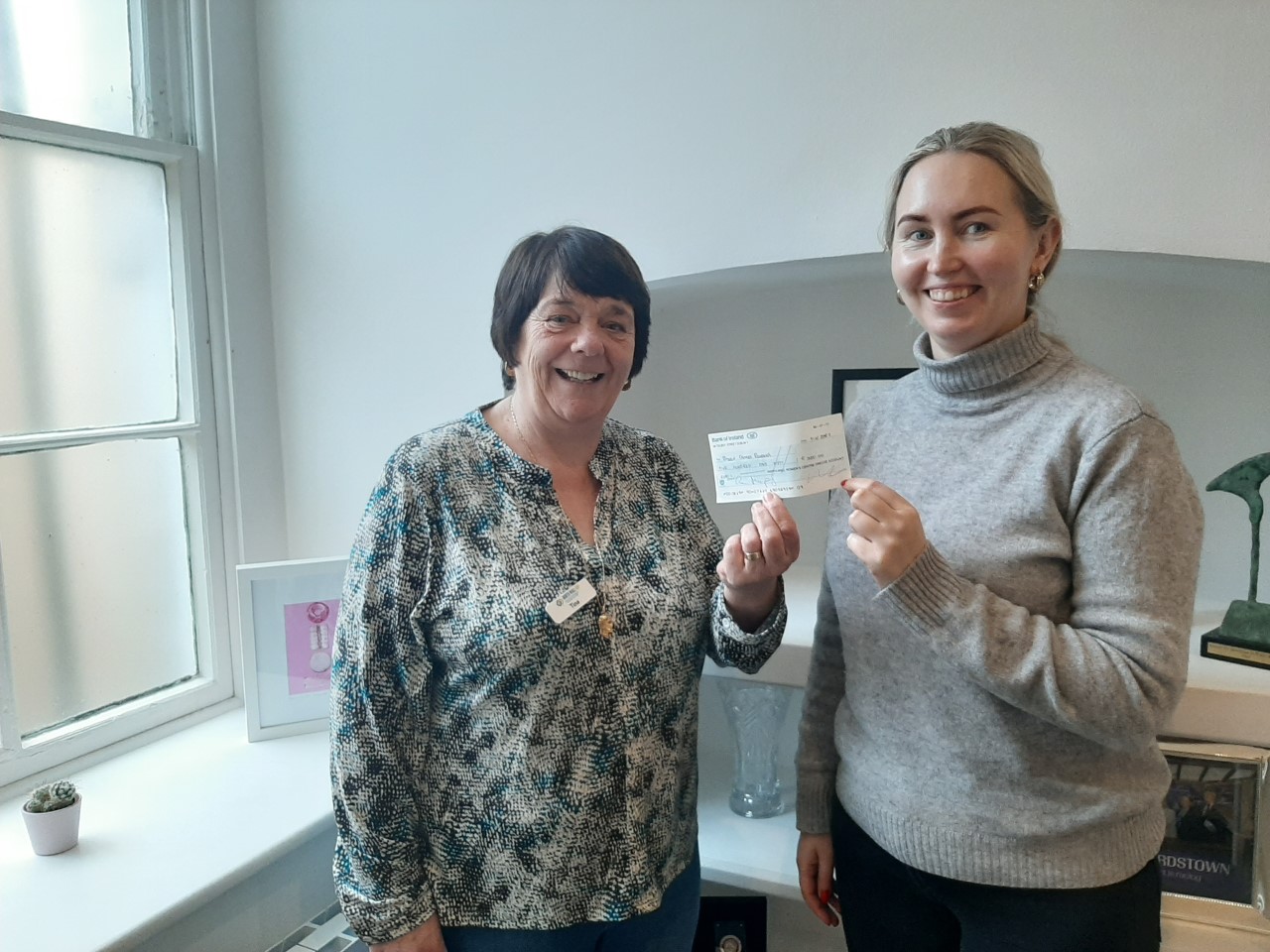 We're so happy to support these two organisations and their great work.  Warm thanks to all our community and staff supporters, and to Tina for her tireless work.