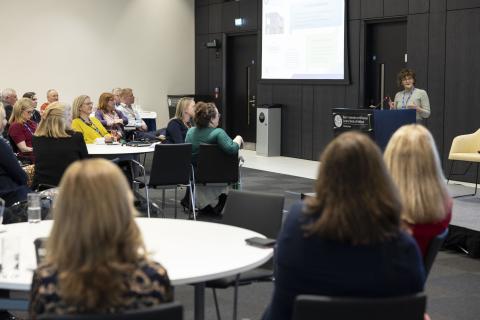 On Thursday 10th November, the Central Bank of Ireland hosted Docklands Community Day.  It was an in-person event attended by a number of local community organisations.  The Central Bank is committed to being a socially responsible organisation and a good neighbour to the Docklands community.  North Wall CDP is delighted to one of their community partners. 
Ann Murphy, our General Manager, presented an overview of the activities that North Wall CDP  engages in.
Ann and other attendees also received Certificates to mark their participation in the Docklands Leadership course.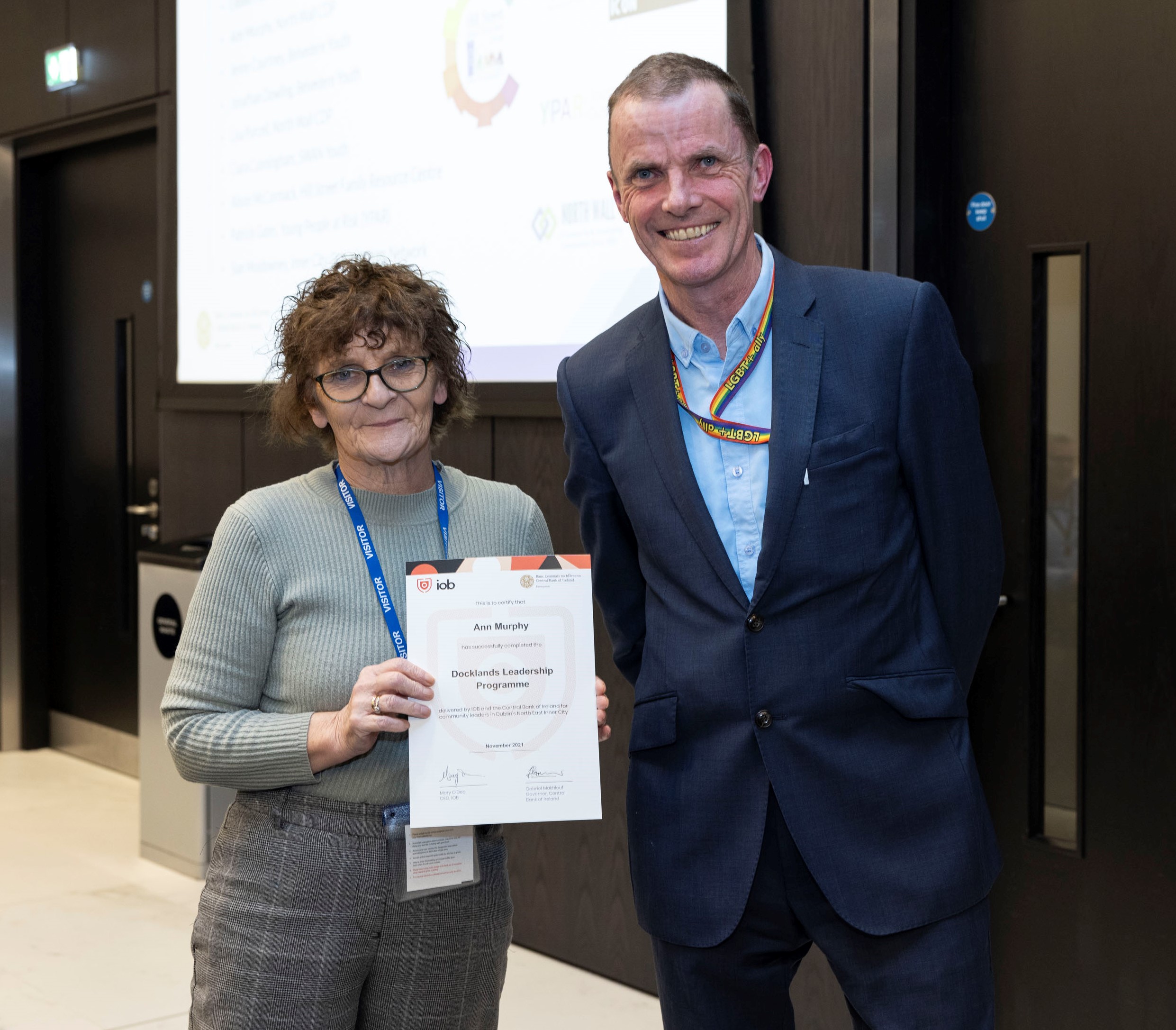 This course is run by the IOB and the Central Bank of Ireland. Founded in 1898, the IOB is a recognised college of University College Dublin.